40-year Bonds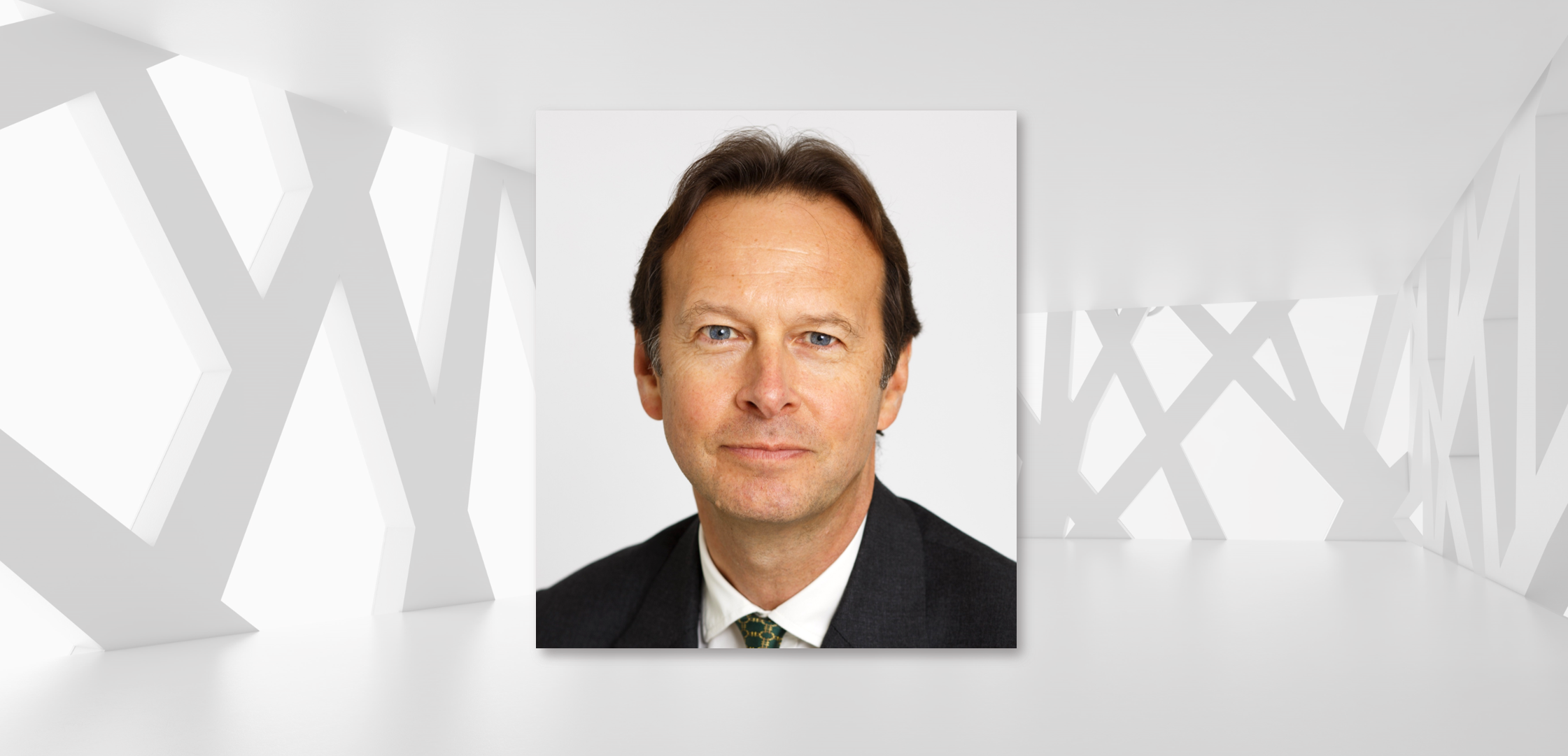 Reconnecting—40 years later
Alumnus Graeme Griffiths co-organized a reunion of his original New York training class, with 30 former classmates attending.
Graeme Griffiths' 16-year career in M&A at J.P. Morgan spanned roles in London, Hong Kong and Tokyo. He moved from London to Hong Kong in the late 1980s, at the time when student protests took place in Beijing in Tiananmen Square. He also spent several years in Tokyo at the tail end of the Japanese real estate bubble.
Now semi-retired in London, Griffiths chairs the investment committee of a large U.K. master trust. He's also closing in on his aim to visit 100 countries. After attending a J.P. Morgan alumni event in London, just before the pandemic, Griffiths' became curious about the fifty people who made up his Morgan Guaranty training program. He set out to co-organize a 40th-year reunion, which happened in New York City last month.
We connected with Griffiths about the reunion, his banking career, and memorable moments and lessons learned from his time at the firm.
Q: What was it like to start at Morgan Guaranty in 1982?
A: Morgan Guaranty was one of the larger graduate recruiters in London at the time. The J.P. Morgan maxim: "first-class business in a first-class way" was drummed into us from day one. The culture was strong and cohesive, and training was an integral part of reinforcing the culture. The training program in New York included modules on accounting, corporate finance, financial analysis and credit. Professors came from leading U.S. business schools and taught us not only how to perform complex financial analysis on (HP12C) calculators, but also—tongue in cheek—how to read the Wall Street Journal on a crowded subway.
Q: What are some career highlights from your time at the firm?
A: After the training program, I returned to London as an analyst and joined the newly-formed M&A team soon after. There was a real sense of mission and a universally-held view that we weren't just trying to emulate the competition, we were trying to serve clients better: by giving them more rigorous and independent advice. In Japan in the early 1990s (when the country was still in the midst of a real estate bubble), I worked with several Japanese corporates on implementing their M&A strategies in the U.S. and Europe. I also helped a number of non-Japanese corporates restructure their underperforming joint ventures in Japan. This work required Japanese and expatriate staff to work really closely together. Back in London in the mid-1990s, I was also part of the team that won the firm's first, sole retained advisory relationship with a U.K. public limited company. The relationship endured and led to several large M&A assignments.
Q: What lessons or skills developed from your time at J.P. Morgan do you still rely on?
A: J.P. Morgan is where I began my career, the firm I stayed with the longest and the one of which I have the strongest and fondest memories. We received excellent training—in the classroom and on the job. Of the things I learned, one of the most fundamental was that price and value are not the same. Perhaps more importantly, though, I learned the value of teamwork. When we gave advice to clients, we said "we think" not "I think." Project teams devoted time ahead of client meetings to make sure the whole team was on the same page. Having worked with many others to help build an M&A franchise from scratch, I continue to believe hard work always pays off in the end.
Q: You recently co-organized a 40th-year reunion for your training class. What was it like to reunite all these years later?
A: To start with, it was quite an effort locating everyone. We used an old photo taken under the chandelier of the 23 Wall Street banking hall to put names to faces. Of 50 people in the class, 30 came to the reunion, including alumni from Tokyo and Singapore—so we had true global participation. It was quite a shock to see many classmates for the first time in 40 years. That shock quickly gave way to warmth and pleasure at being able to reconnect with many old friends so easily. The strong bonds that were created four decades ago stood the test of time. I can honestly say it was one of the most enjoyable weekends I have had in a very long time. We now have a WhatsApp group in place to keep in touch much more easily. There's even talk of another reunion in a few years' time.
Q: What are you doing now?
A: Last year I retired from UNPRI, a U.N.-supported network of investors working to promote sustainable investment. These days, in addition to chairing the investment committee of a U.K. master trust (pension scheme), I'm on the board of CAIA, an alternative investment credential provider. I also help oversee the finance and investment activities of two U.K. charities: the Natasha Foundation and the Royal Historical Society. In addition, I recently completed walking the Camino de Santiago in Spain, and the Bosphorus swim in Istanbul, a 6.5km annual open water swim between Europe and Asia. Next I'd like to climb Mount Ararat, in eastern Turkey, where Noah's Ark supposedly came to rest. Bhutan, Cuba and Ethiopia are also on my bucket list.
« Back to News