A Pioneer for Women in Banking
Dorothy Rowland was one of the earliest female officers at Capital National Bank, a Texas Commerce Bank (TCB) predecessor, in Austin, Texas.
Originally from Dallas, Rowland relocated to Austin and began her career in banking in 1947 as the secretary to the president of Capital National Bank. In 1962, she was appointed assistant cashier, and in 1971 promoted to assistant vice president, becoming one of just five women bank officers at Capital National Bank.
Throughout her career, Rowland was a vocal advocate for women in banking. In a 1972 profile in the Austin American Statesman, she stated that "women have done more for themselves in banking than in any other industries."
Rowland retired in 1985 from Texas Commerce Bank as a senior vice president, manager of TCB-Austin's Private Banking Center, and director of Community Affairs.
Over the course of her career, Rowland was an active member in the banking community in Austin. In 1975, she was elected vice president of the Southwestern region of the National Association of Bank Women, and in 1976 she became the first woman president of the Austin Chamber of Commerce. Rowland was also involved with the Downtown Austin Community and served as the campaign chair for the United Way and American Cancer Crusade.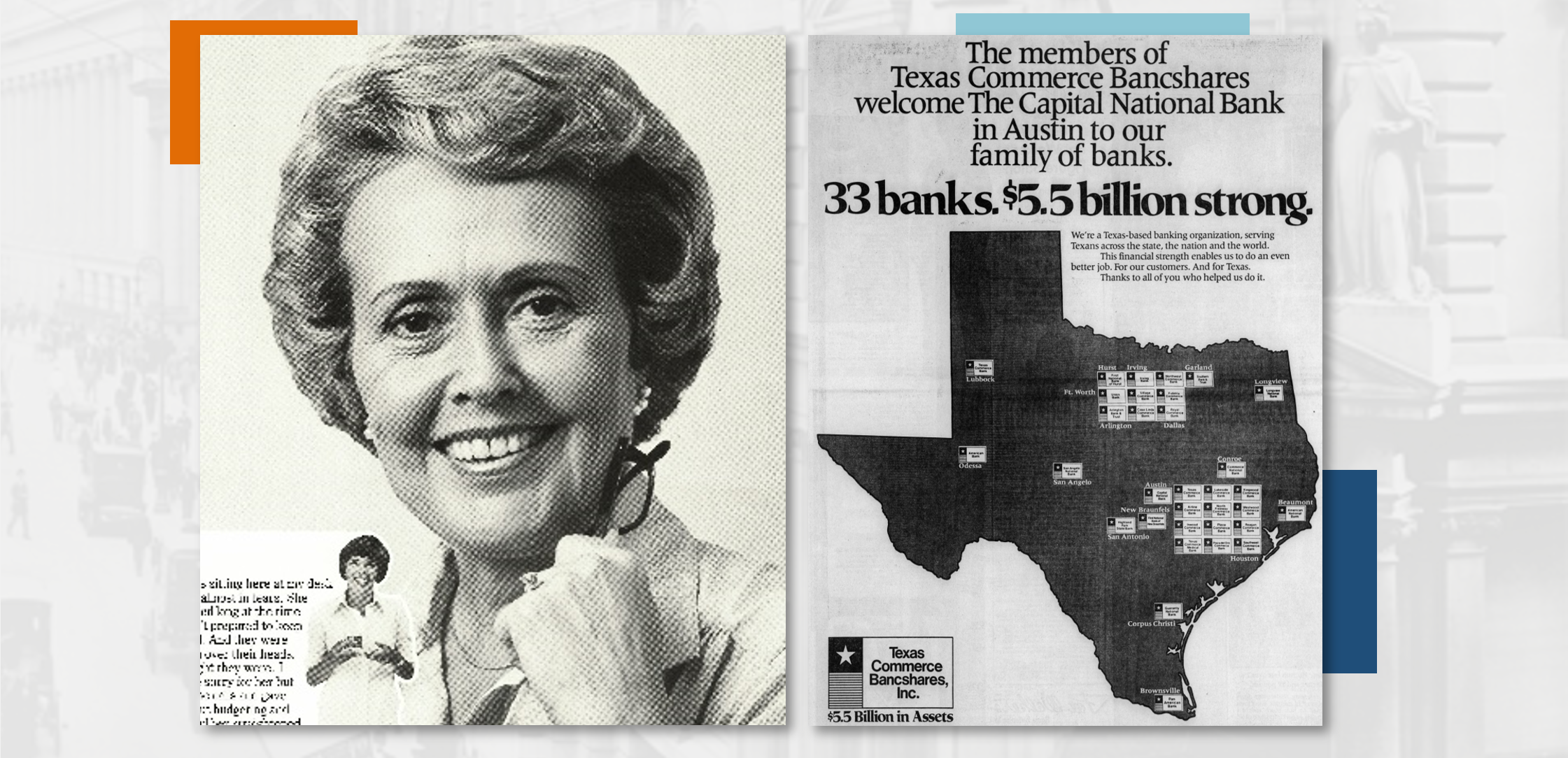 Dorothy Rowland (1923-2021), was featured in a newspaper ad for Capital National Bank.
« Back to News