Strength and Presence in Luxembourg
2023 marks 50 years of JPMorgan Chase's presence in Luxembourg, one of the world's leading financial hubs. On August 27, 1973, the Chase Manhattan Bank opened Chase Manhattan Bank Luxembourg, S.A., a wholly owned subsidiary. The new entity provided various services, including short and medium term loan facilities in Eurocurrencies and Luxembourg francs. By 1998, Chase was the largest custodian bank and the preeminent fund administrator in the country.
The next JPMorgan Chase predecessor to enter the country was Manufacturers Hanover Trust Company. In 1980, the Manufacturers Hanover Bank Luxembourg S.A. opened as a new subsidiary focused on providing Eurobond operating services. The new entity was located at 39 Boulevard Prince Henri and remained in operation until 1988. Robert Fleming Holdings established its asset management business in the country as early as 1988. On May 9, 1989, Fleming Fund Management (Luxembourg) S.A., a subsidiary of Robert Fleming Holdings, officially opened for business. This new office quickly became Fleming's flagship location for development in Europe.
In more recent years, JPMorgan Chase has continued to strengthen its presence in Luxembourg. Today, clients around the world access Asset Management, Private Banking, Securities Services, Payments and Commercial Bank solutions from two Luxembourg-domiciled entities. In January 2022, three J.P. Morgan European legal entities merged into a single European bank, J.P. Morgan S.E. (JPMSE), headquartered in Frankfurt, but with significant operations in Luxembourg. Overall, the firm has more than 700 employees in the country.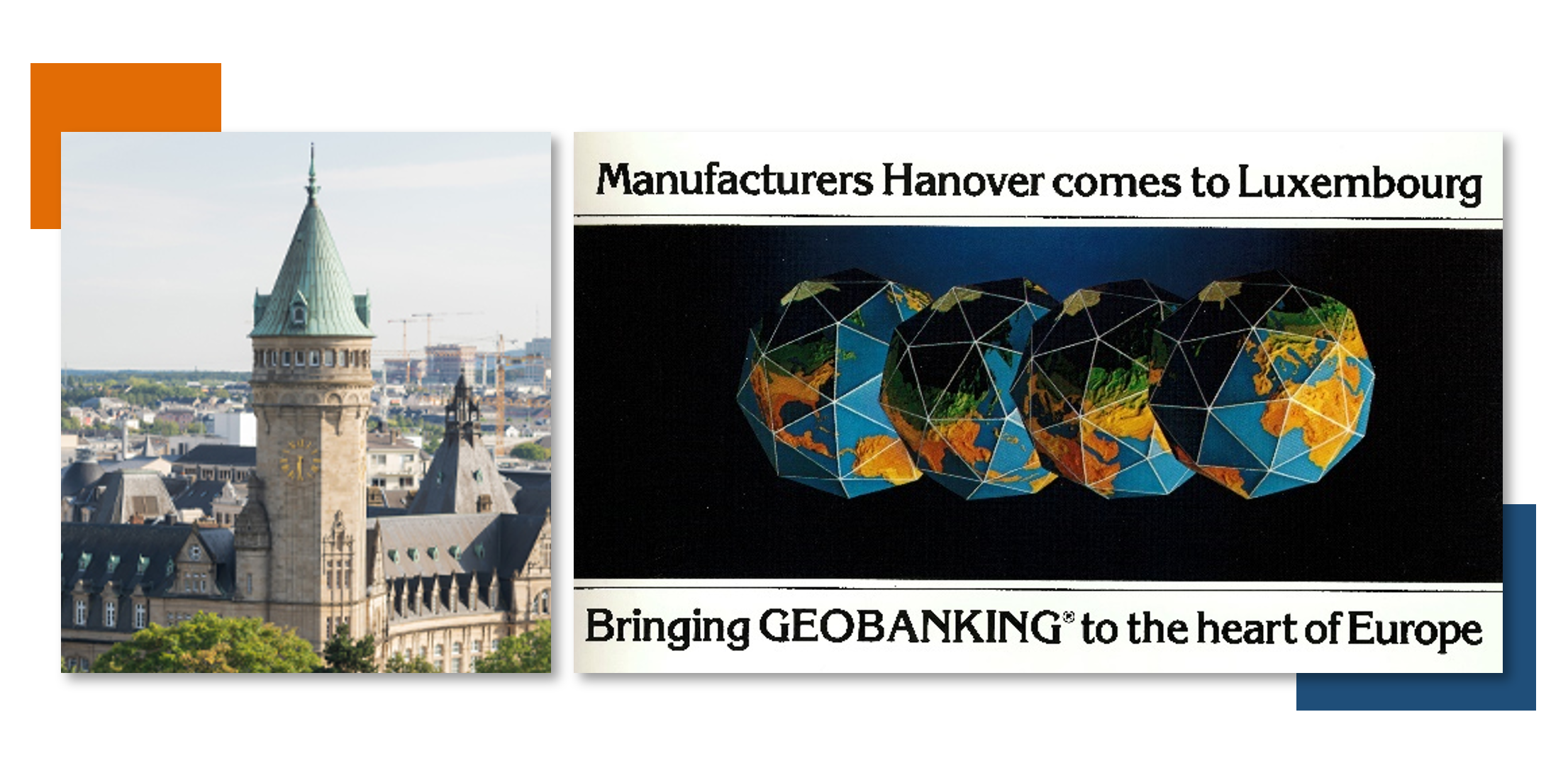 « Back to News