An Extraordinary Assignment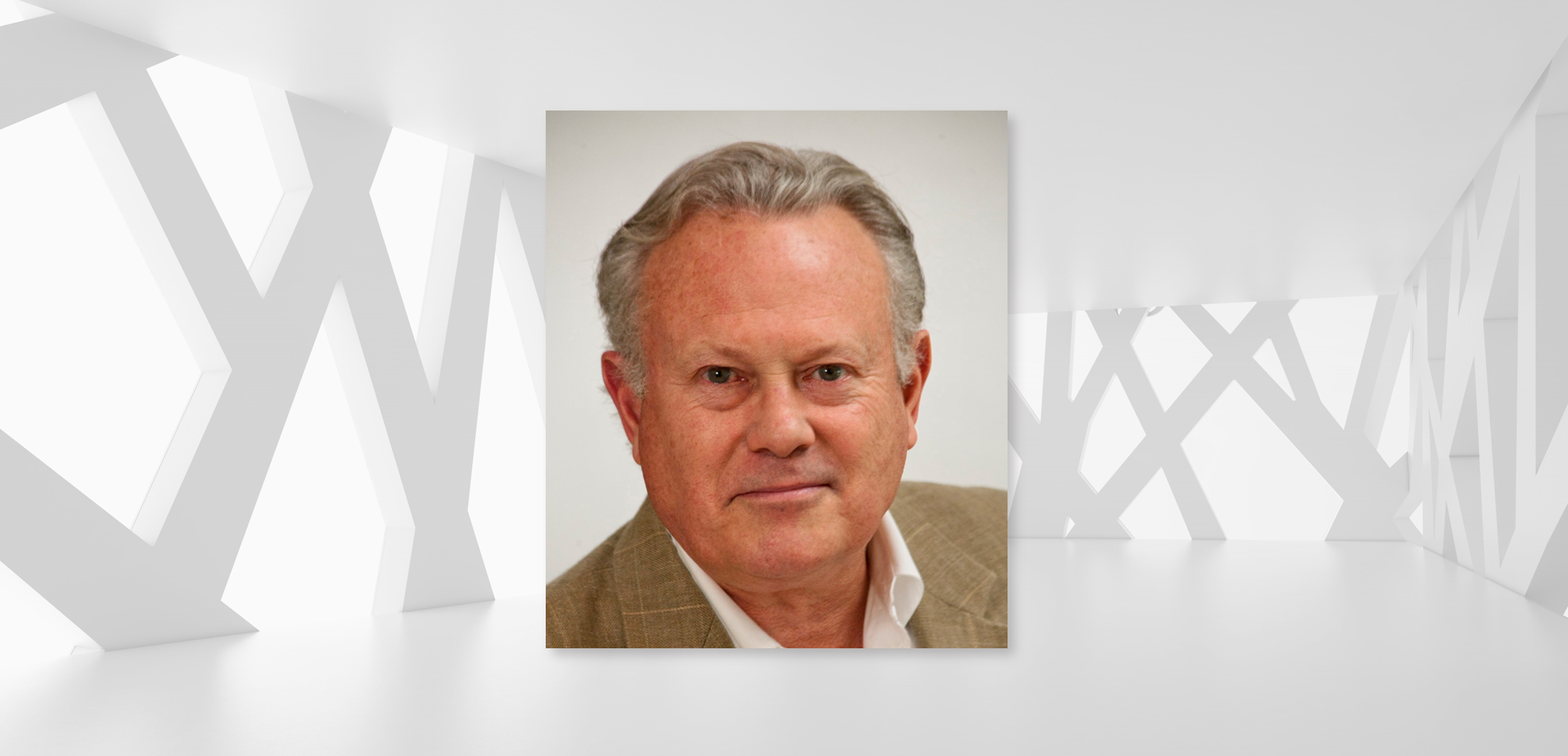 Alumnus Ralph White on getting 113 Chase Manhattan employees out of Saigon before it fell.
Huddled inside the Chase Manhattan's Saigon branch in April 1975, twenty-seven-year-old Ralph White helped a young Vietnamese clerk calculate interest on savings accounts. Outside, thousands of North Vietnamese troops were closing in on the city.
Of the branch's several dozen employees, the junior clerk wasn't on the firm's evacuation list should Saigon fall. "She turned to me and said, 'are you going to help us get out?'" White said. He planned to tell her the security situation was in flux. Then her face crumpled. She recounted how troops killed thousands of civilians years earlier in the city of Huế.
"I said, 'I'm not leaving without you,'" said White, who had recently relocated from Chase's Bangkok branch. The mission he'd accepted from Chase: to keep the Saigon branch open as long as possible and evacuate key staff if closing became necessary.
Ultimately, White saved the young clerk's life along with just over 100 other Chase employees and their families. He tells the story of his two harrowing weeks in Saigon in a new book, Getting Out of Saigon, How a 27 Year Old Banker Saved 113 Vietnamese Civilians.
"Saigon is still very much in the forefront of my mind," said White, who now splits his time between New York and Connecticut, "and 1975 is a year that has stayed with me. I see the streets, smell the smells. It was an inflection point for me, of personal growth and maturity."
A critical mission
After graduating college, White in the early 1970s worked in branches of the American Express International Banking Corporation in Okinawa, Japan and Vietnam under contract with the U.S. Treasury.
He returned to New York for Amex's management training program and then transitioned to Chase's program in 1973. White enjoyed Southeast Asia and was eager to return.
In Thailand and Hong Kong, he worked as a business development officer in Chase branches as the most junior team member. On weekends he sailed and went scuba diving. "I was footloose and fancy free," White said. Then in April 1975, his manager asked him to help in Saigon.
Chase's current Saigon manager was Dutch and wouldn't be able to rely on the U.S. Embassy to evacuate him. "They needed someone with an American passport," said White. "I was young and single and spoke some Vietnamese. I fit the bill."
White said yes to the assignment before his manager finished making the offer. He got his visa, packed his bags and days later boarded the 90-minute flight to Saigon.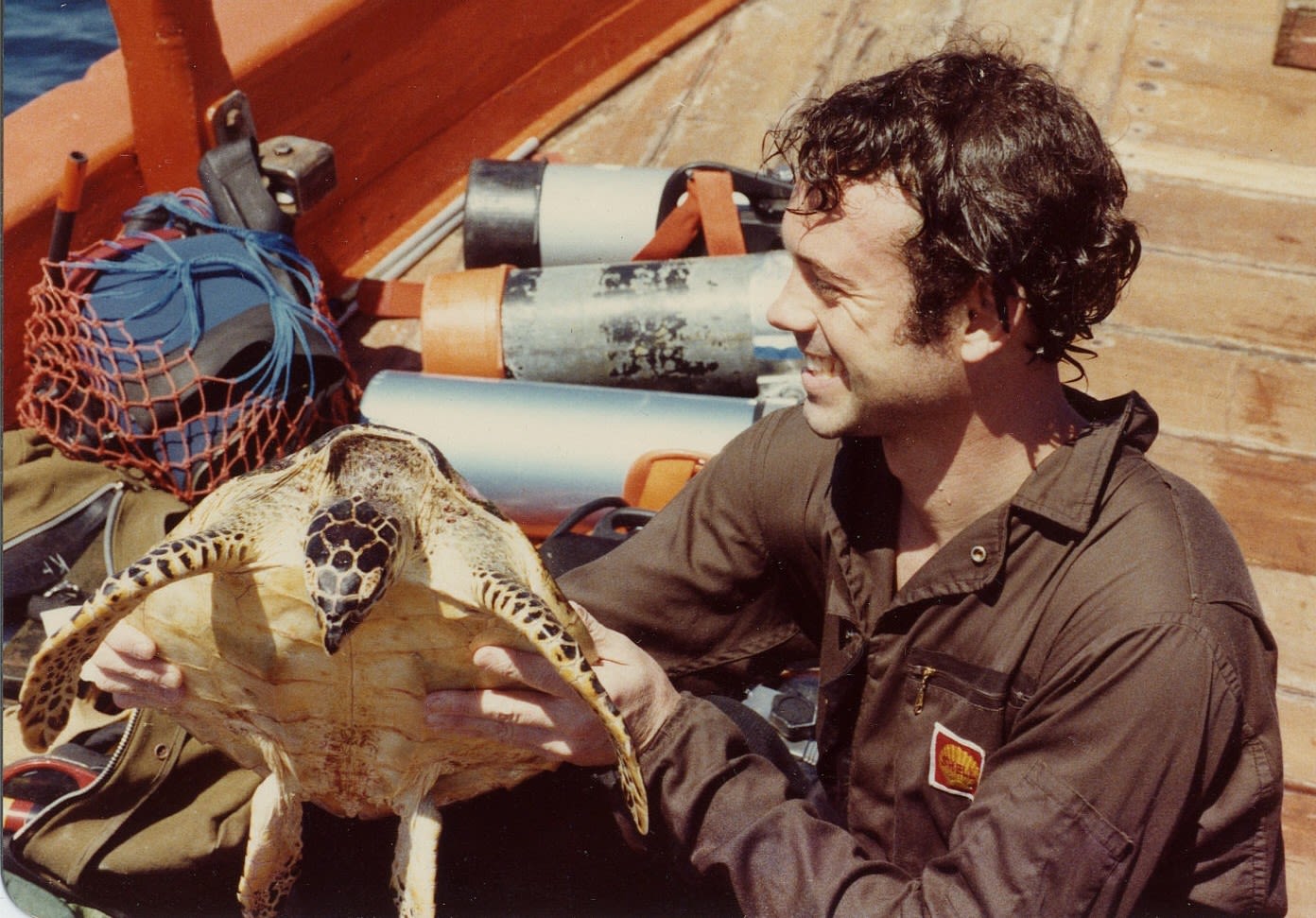 Alumnus Ralph White in 1975.
Drawing up adoption papers
When White arrived on April 14, 1975, he relied on employees for the bank's day-to-day operations so he could get up to speed on the situation in Saigon.
He met with senior U.S. diplomats and CIA and military members. "I was completely on my own," he said. "Soon, the reality of the situation started hitting me, gradually at first, and then pretty dramatically."
The North Vietnamese Army continued its march toward Saigon and commercial flights out of the city stopped. It was time to evacuate. But White faced hurdles. Vietnamese citizens needed exit visas. None were available and U.S. Embassy officials couldn't help.
"I realized I was going to have to find a clandestine channel to get them out," said White. He considered stealing a plane to fly them out himself. He had his pilot's license but he abandoned that plan when the plane he was eyeing disappeared from its parking spot.
On April 21, South Vietnamese President Nguyen Van Thieu fled Vietnam. Three days later, White found a solution. He watched Vietnamese dependents of retired military personnel board evacuation planes to safety. He decided he would legally adopt the Chase employees and evacuate them as his wards.
White brought fifty-six employees and their families on a bus to the U.S. Air Force base. He asked an embassy officer on site for fifty-six dependent forms. "The officer said, 'you can't support fifty-six dependents. I said, 'guess what? I have very deep pockets' referring of course to the bank. Then I said 'you can do lot of harm or a lot of good.' And he handed me the stack of forms."
The next day, White returned to Saigon with another bus and transported more employees and their families to the base. On April 26, all 113 employees and, their families, plus White, flew out of Saigon. Days later, North Vietnamese tanks crashed through the gates of the Presidential Palace.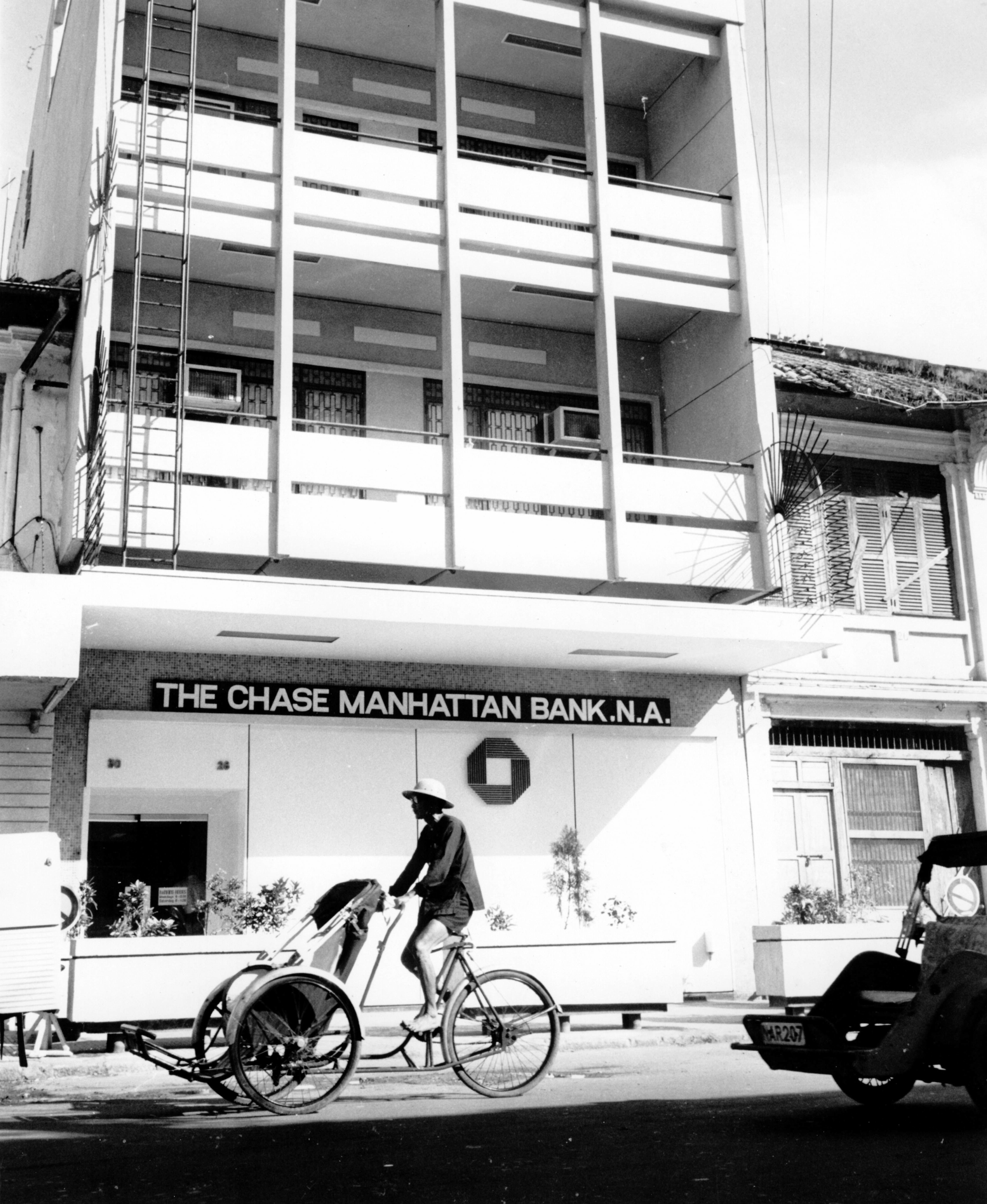 Chase Manhattan branch in Saigon, Vietnam.
Bonded to Chase
When White arrived in New York, he shook Chairman and Chief Executive of Chase Manhattan David Rockefeller's hand. Rockefeller presented him with the bank's President's Award.
At New York headquarters, White worked in the International Strategic Planning Division and he eventually became vice president. Chase helped the Vietnamese employees to find jobs and housing in the U.S.
"I have a profound affection for Chase Manhattan Bank," White said. "It goes beyond loyalty to one's employer—because of my experience, I feel a bond with Chase that I'll never have with another employer."
White eventually left Chase in 1988. He worked as a business development officer with three foreign banks and earned his MBA from Columbia University. In April 2001, he was turned down for a job that would have put him on the 93rd floor of World Trade Center, Tower One. After 9/11, he hit a low point. He left banking and decided to start writing.
He founded Columbia Fiction Foundry, a creative writing group at Columbia and penned three and a half novels. "Then a buddy of mine shook me by my lapels and he said 'write your story!'" White wrote a 300-page manuscript in 10 months.
Two weeks after contacting his first literary agent, he got an offer of representation. "Since then, things have looked pretty good," said White. He's also re-connected with two dozen of the families he rescued.
"They're inviting me to birthday parties and weddings." He's attended every event. "It's been very gratifying," adds White. "Here I am at 75, and I think my best years are ahead of me."
« Back to News