What's Next for the Luxury Market?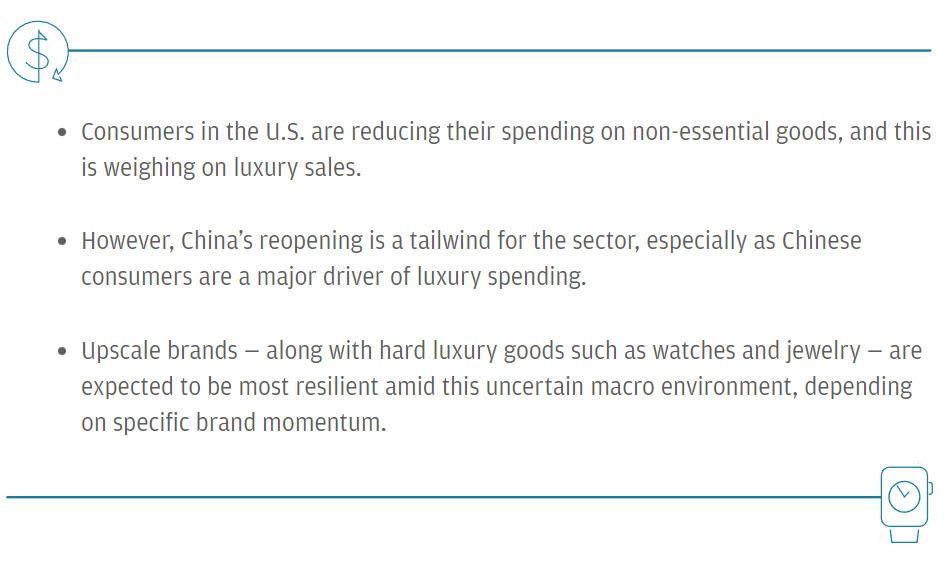 During the current cost-of-living crisis, consumers are cutting back on spending — but demand for luxury goods remains high. In the fourth quarter of 2022, the luxury market grew 7% organically year-over-year, figures from J.P. Morgan Research show.
"Investors are seemingly turning more constructive on the luxury sector," observed Chiara Battistini, Head of European Luxury and Sporting Goods at J.P. Morgan. "But while the sector is more resilient, we also note that it has never been immune to macro dynamics and has historically been late cyclical."
Looking ahead, will ongoing macro uncertainty take a toll on the luxury industry? And will China's reopening boost the sector's fortunes?
« Back to News