A Pioneer in Banking Innovation
In April 1963, Chase Manhattan Bank completed the world's largest centralized electronic check processing system. Located at One Chase Manhattan Plaza, the new system linked all of the bank's 120 domestic offices and handled more than 1.5 million checks per day. In total, the system used 11 computers , 100 proof machine encoders, and eight check sorters.
Transported to the head office by truck, mail and by messenger, checks came from the bank's offices in the New York City area, the New York Clearing House, in addition to other banks around the world. To be processed electronically, the checks were required to carry a series of numbers printed in magnetic ink, with codes to signify key information including bank, branch and customer account number.
The new processing system had the ability to read the magnetic code at a speed of 1,500 checks a minute, converting the information into master balance listings for every account in each branch. To supply the then 120 offices with the new balance sheets before the start of each business day, the electronic processing system worked around the clock. Each month, the computers printed individual customer statements for mailing.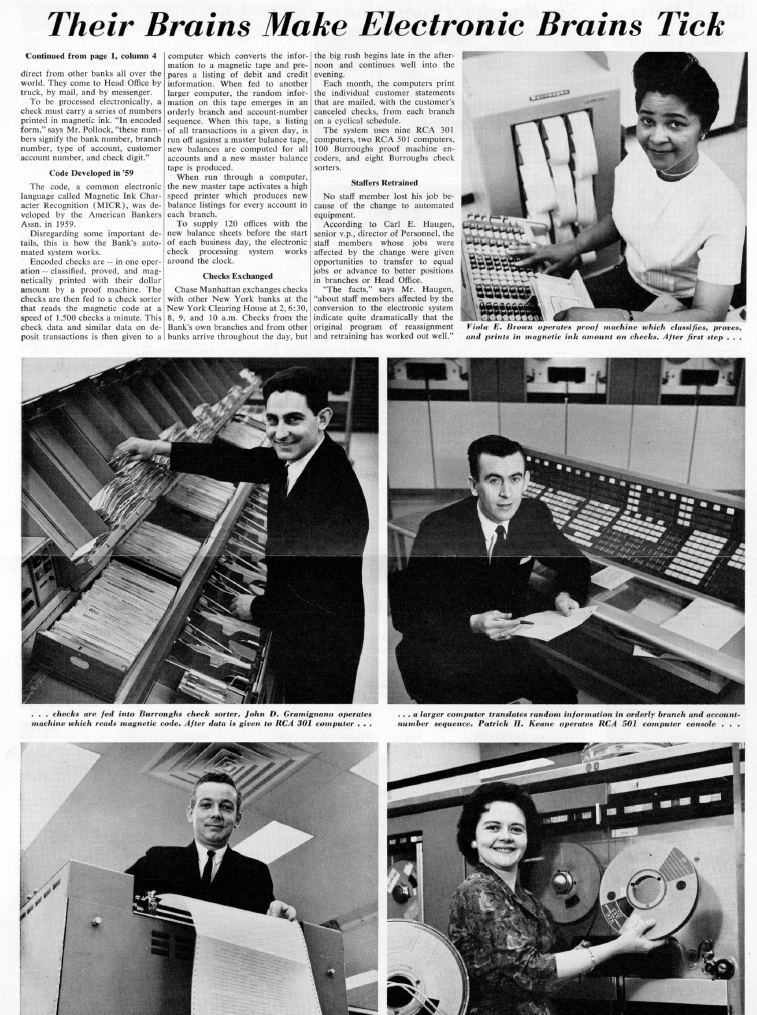 April 1963 - The Chase Manhattan News displays employees and the new check processing system.
« Back to News