Keeping the Global Financial System Safe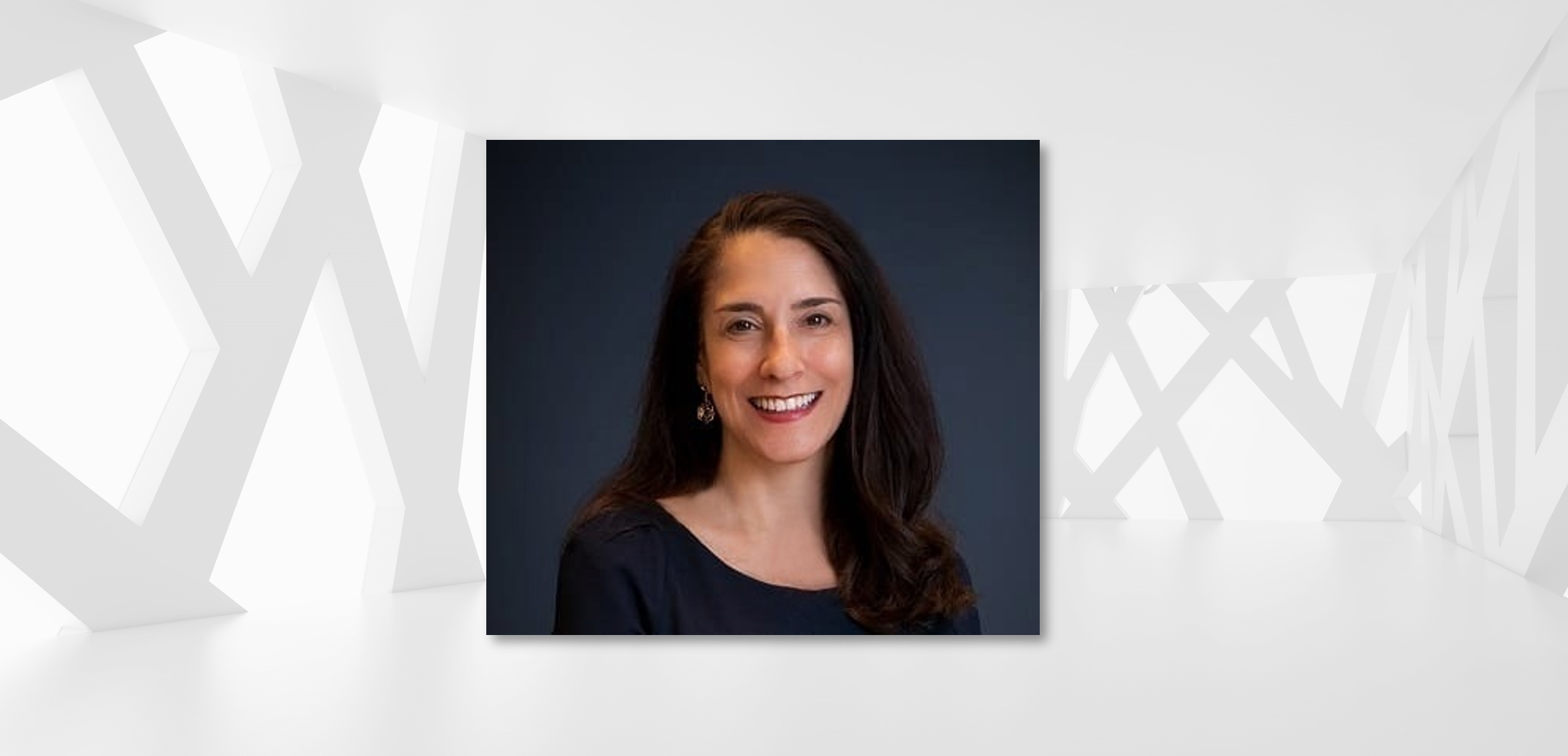 Rejoiner Katheryn Rosen shares her career start, a switch to drafting Dodd-Frank, and an energized return to JPMorgan Chase to safeguard cyber security.
From Katheryn Rosen's years at the U.S. Treasury Department and research at Columbia University to her current leadership role in cybersecurity, a common thread runs through her career: making the global financial system safer and more secure.
Rosen, who helped draft part of the Dodd-Frank legislation on the heels of the 2008 financial crisis, returned to JPMorgan Chase in 2019.
As Global Head of Regional Information Security and Supervisory Engagement, she leads information security across the 60 plus countries in which JPMorgan Chase operates and works on global regulatory and public policy related to tech and cyber such as cloud modernization, and national security-related issues.
Rosen is the firm's point person with the U.S. Treasury on cyber security. One of her recent projects has been working with regulators, Treasury and other financial firms to ensure regulators have the best cybersecurity protocols and tools in place to protect financial firms' data.
"We're in a place right now where policy and regulations cannot keep up with the speed of change and technology," Rosen says. "It's about how we can work together to uplift all security—including, importantly, regulators' security."
Strengthening Regulatory Rules
Rosen's current work is informed both by her prior fourteen years at JPMorgan Chase where she started her career in the 1990s and her time in Washington D.C. where she worked for the former Chairman of the House Financial Services Committee who co-wrote the Dodd-Frank Act.
"My finance career started in a bar," she says. During a night out in Washington, DC, she ran into a college friend who was working at The Federal National Mortgage Association, or Fannie Mae. Fannie Mae needed an intern, the friend asked for her resume, and Rosen was brought on board. Soon after, JPMorgan Chase hired her as an associate in the Government Institutions group.
Over the years, she worked her way up to managing director in Investment Grade Debt Capital Markets and then led the Government Institutions Group. Then, in 2008 amid the global financial crisis, she switched gears and headed to Capitol Hill. "I grew up in investment banking and finance," she says, "but I wanted to go work on the financial crisis, to help fix the problems."
On the Hill
Rosen was hired by the then-House Financial Services Committee chairman as a senior policy advisor to draft parts of Dodd-Frank. The act was known as "Wall Street reform" that strengthened regulatory rules to help shore up the country's biggest banks. President Barack Obama signed it into law in July 2010. Rosen gave critical advice on how to write the legislation in a way that balanced risk with companies' need to secure financing.
"It was a great gift to me to be on that team. I learned so much," Rosen says. "I was able to bring to the table how things worked in the financial world. Having that understanding allowed me to be more effective. It was a wonderful adventure."
Next, at the Treasury, Rosen managed and oversaw the Offices of Financial Institutions Policy, Office of Critical Infrastructure Compliance and Protection, and the Federal Insurance Office. She left for a role on BlackRock's Financial Markets Advisory team before moving on to Columbia University's School of International Public Affairs as a senior research scholar and adjunct professor.
Coming Home
Rejoining JPMorgan Chase has been like coming home, she says. She's found the same core values are still in place almost thirty years after launching her career. "I always had a big warm spot in my heart for the firm throughout my career," Rosen says. "Culture runs deep. What we find dear to us is endemic, it's in the DNA."
Rosen adds that while some people pursue government work because they feel a deep sense of purpose, banks can offer work that is just as fulfilling.
"JPMorgan Chase feels mission-based," she says. "Protecting the bank and its critical infrastructure is important not only for employees and customers and shareholders, but also for every economy and community we operate in globally."
Diversity in Cybersecurity
Rosen is also chair of the Securities Industry and Financial Markets Association (SIFMA) Cybersecurity Committee, and she speaks at World Economic Forum events, notably on the topic of gender diversity in cybersecurity. It's an area that still needs significant attention, she says. Women, in particular, continue to be greatly underrepresented in the cybersecurity industry, says Rosen.
"Cybersecurity is a big tent and we need all types of skills," she says. "We need people who aren't necessarily technologists, too—policy people and behavioral psychologists to analyze threat factors."
To truly effect change, it's critical to reach women early on, she adds, through non-profits that teach a love for coding like Girls Who Code. "Normalizing this kind of STEM work is super important from a young age," Rosen says. "It's about socializing girls into STEM fields so it's natural to them."
---
Outside of the office:
Hometown: Knoxville, Tennessee (proud Volunteers fan)
Hobbies: Playing with my husband and seven-year old son; cooking; art
Favorite podcast: I am currently listening to Dolly Parton's America. Fantastic and gives me a good taste of home, awe inspired by her writing and creativity, and a good laugh.
Vacation spot: I recently returned from vacation in Argentina and visited Iguazu Falls, a long time spot on my bucket list. I actually postponed my first planned trip to the Falls due to an important transaction for a JPMC client. It took me 20 years to get there. Absolutely magical.
---
« Back to News