Driving Forward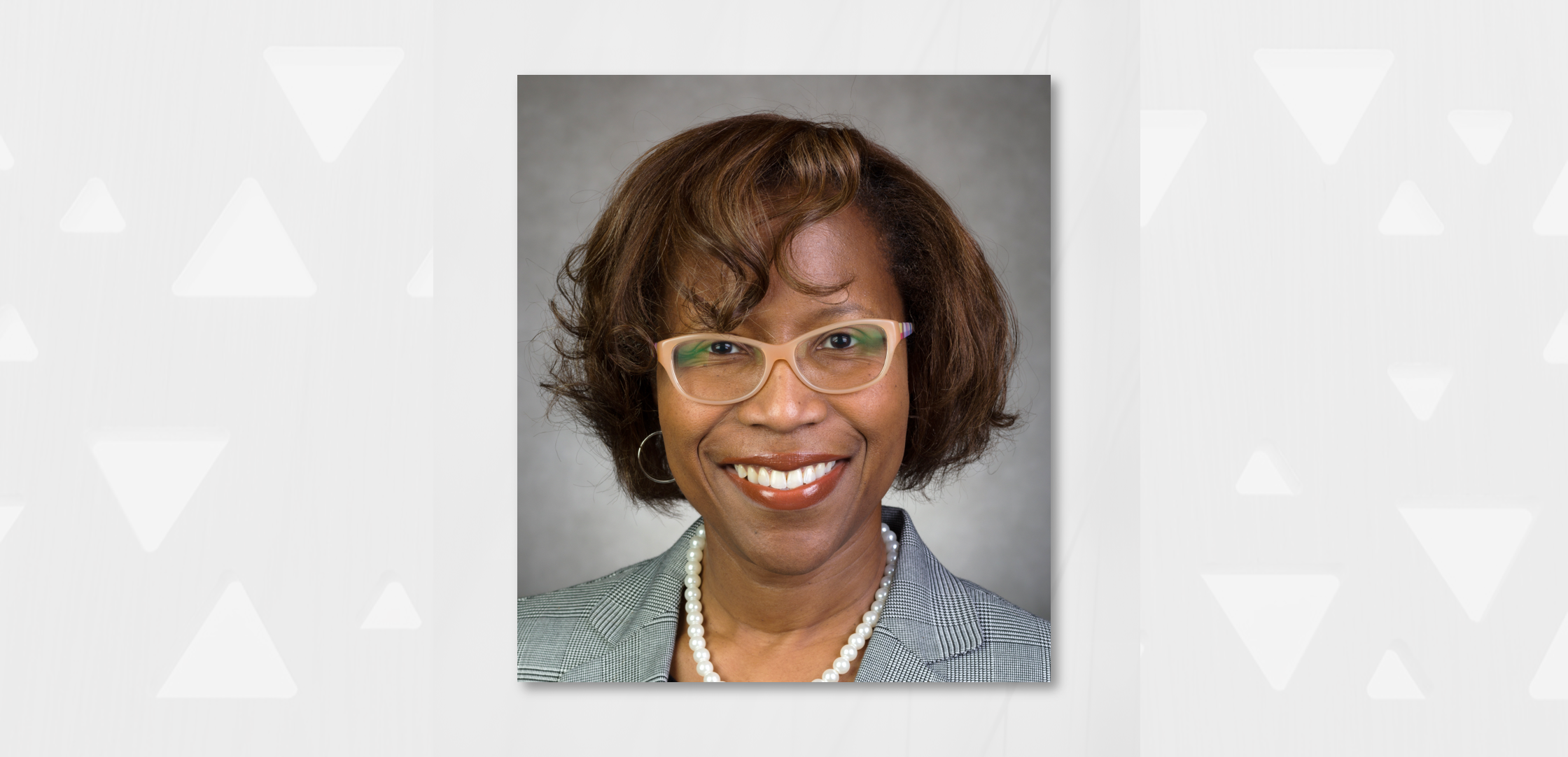 Alumna Tiffany White's family foundation focuses on the next generation of Black golfers while honoring her pioneering golfer grandfather.
Jackson State University won its share of golf championships and conference titles over the years. But with no funding to sustain its men and women's golf programs, the historically black university—one of the largest in the U.S.—suspended them in 2017.
It's not uncommon for historically black colleges and universities (HBCUs) like Jackson State to have underfunded golf programs or even to do away with them altogether, says JPMorgan Chase alumna Tiffany White, who is now President of the Ted Rhodes Foundation, a non-profit dedicated to continuing the legacy of her grandfather – a pioneering Black golfer. The foundation also actively works to encourage more Black youth and underrepresented groups to take up the sport.
"We want to help move the game of golf forward by diversifying it even more," she says. "For our community, golf is not necessarily on the radar. To diversify the sport, we need to create a pipeline and support our youth. It's important to help the students develop their skills."
One of the earliest professional Black golfers, Ted Rhodes began playing in the 1930s. He won over 150 tournaments across the course of his career, and as the first Black American golfer in the modern era to play in the U.S. Open, White's grandfather forged a path for future Black golfers. Tiger Woods credits Rhodes with paving the way for him to win his first Masters.[1]
Rhodes and fellow golfers brought a lawsuit against the Professional Golfers' Association (PGA) of America seeking to remove its "Caucasian only clause" in 1948. They later dropped the suit when, shortly before the case was scheduled to come to court, the PGA said they pledged to stop banning Black golfers from tournaments because of their race. [2]
Rhodes was fondly called "Theodore Rags Rhodes," White recalls, for his penchant for golfing fashion—he often changed his outfit nine holes in.
Under White's leadership and in partnership with her mother (Ted Rhodes' daughter), the foundation organizes clinics and tournaments—including for at-risk Chicago youth—and provides financial support to HBCUs that covers uniforms, tournament travel expenses and student scholarships.
Funding helps sustain universities' golf programs, she says, and makes it possible for them recruit more Black athletes to the teams, which are often made up of White students, and often from overseas. In the professional world of golfing, only a handful of Black golfers currently have PGA Tour status out of around 260 Tour regulars.[3] Black women, especially, are underrepresented in the sport, says White.
Wearing many hats
White wears a number of hats in addition to her role at her family's foundation. She founded and leads TNW Consulting, a career development and coaching firm that helps high school students, college students and seasoned professionals through the job search process.
White partners with colleges and universities, companies, and community organizations to deliver career training sessions. She works with candidates to refine their resumes, sharpen interviewing skills through mock interviews, and effectively network.
"It's a blessing to me to see people who have taken my advice and gotten their dream jobs," says White.
Meanwhile, she's also pursuing a long-time interest in real estate. In 2021, she started working in both residential and commercial real estate after getting her real estate license. She's also a certified golf tournament planner and helps companies plan and execute their corporate golf events, from booking courses to recruiting players.
Most recently, White has started writing a career development book targeted at HBCU students. She's also penning a more general career advice book on how to land a dream job. She's eager to continue helping job seekers while growing her family foundation so it can support the next generation of Black golfers.
White plays golf too, and she enjoys the game. There's always room for improvement, though, she says. Because of her grandfather, "People have high expectations for me. They expect me to be ready to go on tour," she laughs. "I'm still working on my golf game."
Pulling from previous coaching
White has continuously drawn on her experience at JPMorgan Chase where she worked for a total of 18 years, most of them as a recruiter.
She joined JPMorgan Chase predecessor First National Bank of Chicago in 1996 as a personal banker. She then completed the firm's Commercial Banking analyst program and worked in campus recruiting, specifically focused on diversity recruitment efforts, for the Commercial Bank and Asset Management businesses. She left to work in recruiting for the Chicago Public School system with a JPMorgan Chase alumna, then re-joined the firm four years later as manager of the Commercial Banking campus recruitment team.
Before leaving for a final time in 2018, White served as head of diversity recruiting for Commercial Banking. For White, her work didn't end when job candidates she had successfully recruited signed their employment contracts. Instead, she continued to mentor and guide new hires well after they came on board and is still in close contact with many of them. She was also active in the firm's business resource group, Black Organization for Leadership Development (BOLD), which helped her build her network and hone her business skills.
"I'm glad I stretched myself at JPMorgan Chase," she says. "During my time at the firm, I built so many great relationships through a variety of channels. You never know who might be in a position to help you or guide and coach you."
_____________________________________________________________________________________________________________________________________________________
« Back to News